Grd Ch Stakim Snuggle Pot
"Darth"
Now turned 13 years old, Darth is still a happy healthy active Tibby. He is still Number 1 Tibby boy at Stakim. He enjoys looking after all his girls, and still ejoys the ocaasional dog show as a neuter. He still plays with his toys as enthusiactly as ever, and is showing no signs of slowing down. We hope he will be with us for a long time to come.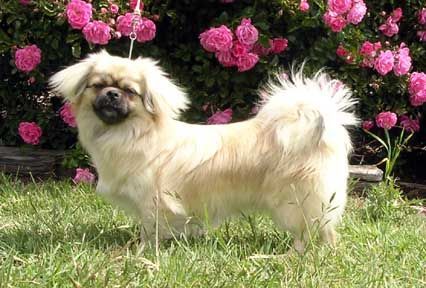 Ch Stakim Sangmu
"Sooty"
Ch Stakim Sangmu " Sooty" . A lovely golden girl with a sweet nature. Never really loving the show ring, she still obtained her title with ease. She retired form the show ring for maternal duties, having produces two litters including our boy "Dom", Grd Ch Stakim Sir Salton. She has recently returned to the ring for an occasional outing, and has surprised us as she now seems to enjoy being shown.